Let's face it, doctors, the healthcare industry is one that is consistently undergoing change and adaptation. From updated legislations to shifts in the patient acquisition process, you must stay cutting-edge in order to compete. Shockingly, however, only 43% of medical practices cite social media as a patient marketing channel they use.
The days of setting up shop and expecting word-of-mouth to do the trick are long gone and for good reason. Patients are now, more than ever, relying on digital platforms to source information on medical practitioners. In fact, 64% of patients surveyed by NBC stated that they search online before choosing a doctor to schedule an appointment with.
The healthcare market is centered around a core principle: Patient Education.
Similar to other service-based industries, what you are selling as a doctor is a solution to a problem. The difference in our case, however, is that the problems that you are solving are generally extremely personal, important, and sometimes life-altering. Therefore, every successful medical practice must have these 4 core principles engrained into their marketing strategy.

1. Educate Potential Patients
This is arguably the most important point to be made when it comes to medical practice marketing. A potential surgery or procedure that may seem like "another day at the office" for you, holds much more weight in the mind of the patient. Therefore creating a proper system to educate the populous is key in achieving success.
Some of the tools you can use to further develop your patient connection are Informational videos, Blog Articles, Patient Testimonials, and Seminars. Proven content distribution systems can do wonders for your practice in terms of engaging your audience on all platforms.
At Scalewave, we recommend and develop "service-specific" landing pages for all of our clients.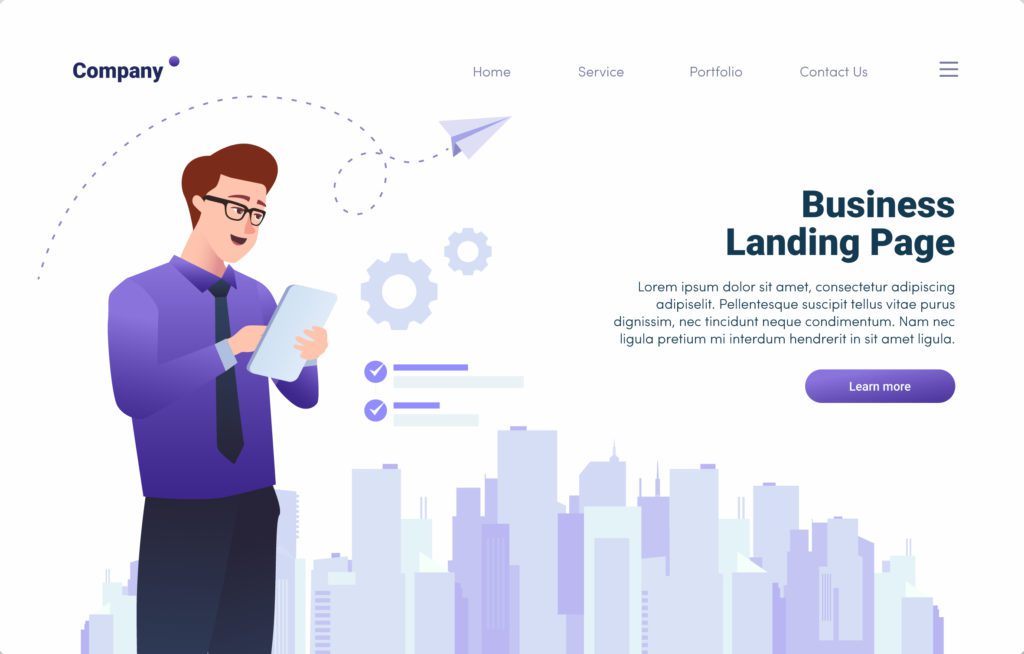 A service-specific landing page is a one-page website that focuses on ONE specific service. For example, if you are a dentist attempting to expand your dental implants vertical, your landing page would display an offer (discount), easy to click "book your consultation" button, followed by testimonials and information explaining the procedure.
The impact this has on the consumer is simple from a logical perspective. By focusing on a central service, or the service you wish to expand, you are cutting out the noise associated with an overly disorganized website.
3. Utilize Instagram and Facebook
Not to be the guy who beats a dead horse, but maximizing your use of social media platforms is HUGE for your medical practice's online success.
The easiest way to internalize this point is to imagine yourself in the patient's shoes. If you were searching for a product, or service, and stumbled across a brand, what would you look for?
Generally, you want a clean, professional, and active social media presence. This means informative posts, consistent engagement, and providing value! Luckily for you, as a doctor, you can provide a wealth of information for the common public and now have a medium to do so effectively.
If this sounds too time-consuming, outsource to an agency, as many of our clients have done. Check out this post for some tips on increasing social media engagement.
4. Email & SMS Marketing
Arguably the most important facet of a comprehensive marketing strategy, email and SMS (text) marketing campaigns are making massive waves in the medical industry. The versatility that these tools provide is amazing, and you will find that most successful dental and medical practices have implemented them.
Ever wonder how that practice down the street has so many reviews? or why they're receiving dozens of calls each month? Well, the answer is quite simple.
They are leveraging automated email and texting campaigns to stay in touch with existing patients, nurture leads received through online inquiries, and update the public about their practice and common health issues.
The best part is, you already have a list of patient emails stemming from your already existing patrons, and all of your outbound marketing strategies revolve around collecting names, phone numbers, and emails!
These so-called "drip campaigns" can run anywhere between a month and a few years, of consistent, timed emails that draw the patients back to your office, as well as build long-lasting trust and "top-of-mind" awareness.
We know that you value your practice, and expanding your already successful business is what we know how to do best. Contact us for a complimentary practice analysis & see how you stack up to your competition